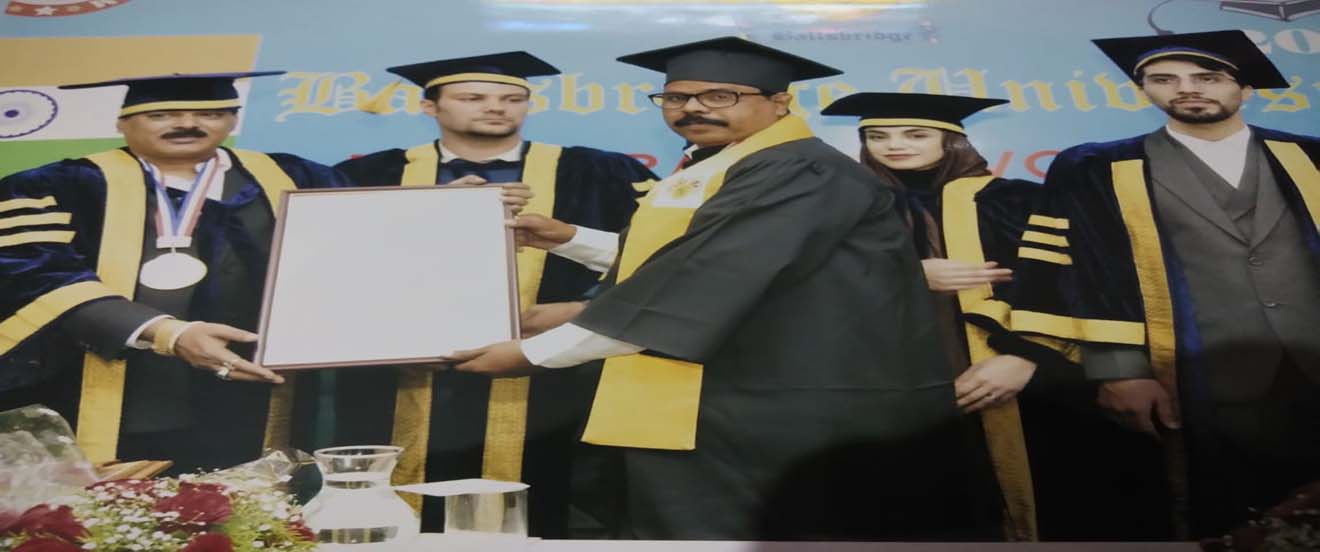 About Allied International School, Belaganj, Gaya.
Allied International School is Affiliated to CBSE, Delhi Upto Xth and Affiliation No. is 330636. The dynamic expansion of the pioneer educational institutions in India, Allied International School took place at Belagang, Beside Maharani Petrol Pump in April 2010. Allied International School, Belaganj is directly managed by Allied International School with the goodwill and co-operation of the local intelligentsia under the able guidance of the Directorate. The school has its own two & a half acres land at Reganiyachak, Nehalpur, Belagang on which palatial building is situtated. The place is pollution free.
Vision & Mission.
It is true that Allied International School, Belaganj, Gaya has achieved lots of glories and laurels in these years, but the institution never feels contented. For, it believes that the human society is not a static one. It undergoes continuous changes and so it is imperative to bring about change in the mode of life-conditions according to the social situations from time to time to avoid insurgence of instability and chaos in the society. In this mission the institution assures to keep itself always vigilant to motivate the generation by rejuvenating them to the changes in visions and values through its day- to- day activities for consolidating, improving expanding and emancipating the community life from ignorance and lack of outlook."By education I mean an all-round drawing out of the best in child and man- body, mind and sprit". "But unless the development of the mind and body goes hand in hand with a corresponding awakening of the soul, the former alone would prove to be poor lopsided affair" Mahatma Gandhi. The main cause of evils in the world today is the terrific moral degradation of man. While the world has progressed on the material plane, it has degenerated on the moral plane. Religion and Spiritual values have lost their hold on modern civilization. Educational systems have become lopsided in that thay are imparting knowledge of everything but high moral values. Allied International School had, therefore, been founded for the specific purpose of providing the new generation with an institution which, besides giving the children the best education, cares for all round development- physical , mental and spiritual and inculcates in them a deep love for thigh moral values and due respect for all religions. Allied International School aims at developing in its students the best traditions of the composite Indian Culture, a high sense of patriotism and a sprit of dedication in their service to the nation. It lays special stress on discipline, for it believes that discipline is the rock on which the edifice of education stands.
Allied International School Vision is to provide productive learning environment, in which student can communicate effectivelly, think critically, solve problems and technologically litrate through a variety of Extra-Curricular Activities. Our main focus will be to develop the self reliable. Respect for moral value to face and resolve boldly tommorow's challenge. The Institution aims to provide holistic education for all round growth of the child-Physical, Mental, Moral and Emotional to their full potential - worthy citizens of their country and of the international community. To this end, our objectives for him are: To developed an effective Command over languages and communication. To imbibe a scientific temper of curiosity, awareness and understanding of everything. To think, see and do things for him; become self-reliant, self respecting and self-confident. To promote the creativity, initiative and individuality. The acquire physical fitness, co-ordination and skills. To be disciplined well mannered and cultured, tolrent and liberal a Co-operative and caring human being. To Keep this pace with rapidly advancing world but retain timeless values of honesty, integrity, generosity, concern and respect.